Request for Quote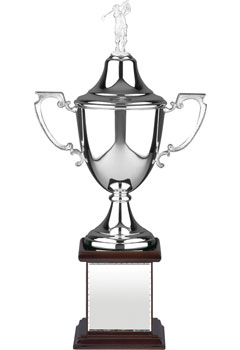 This colonial silver plated golfing claret award has been handmade by master craftsmen using traditional methods and the finest materials available.
It features two detailed handles and comes complete with traditional golf lid.
The trophy is mounted on a wooden base and incorporates a large engraving plate.